I guess we can all agree on the fact that road trips are exciting and fun - provided you have the right soundtrack to accompany you. Hamburg band
Wilhelm Tell Me
may well have provided just that. Their EP "A Short Story for the Road" was described by singer Henning Sommer as an EP produced with wanderlust and memories of past trips firmly in the band's minds. (
You can read our interview with the band here)
.
The EP kicks off with a 43 second long intro. "Where are we going?" asks a female voice. The first stop on the journey is "Let Me Take You Away". The song kicks off powerfully with Henning's verses leading up to a sing-along chorus with him telling us listeners that he wants to take us away.
Up next is "The Cool Kids" which was the first single from the EP to be released and sports a tremendously catchy tune. A slow, looped build up gives way to yet another sing-along chorus.
"Growing Younger" is next on the list, with a tune that will instantly have you whistling along and will stick in your head for hours to come. This song doesn't focus on love, as the previous ones have, instead celebrating youth and the act of feeling young.
My personal highlight fromthe EP is "Tourists". "All these roads we drove together / Tracing state-lines with a finger / Promises of places made of gold", perfectly sums up the EP's road trip feel. The synthesiser sounds push the listener on and on through the journey that is "A Short Story for the Road".
The final stop on the trip is "Crashing Planes" which is by far the quietest and most melancholic track on the EP. It's a very untypical song for Wilhelm Tell Me, as it doesn't contain their usual catchy, light pop sound.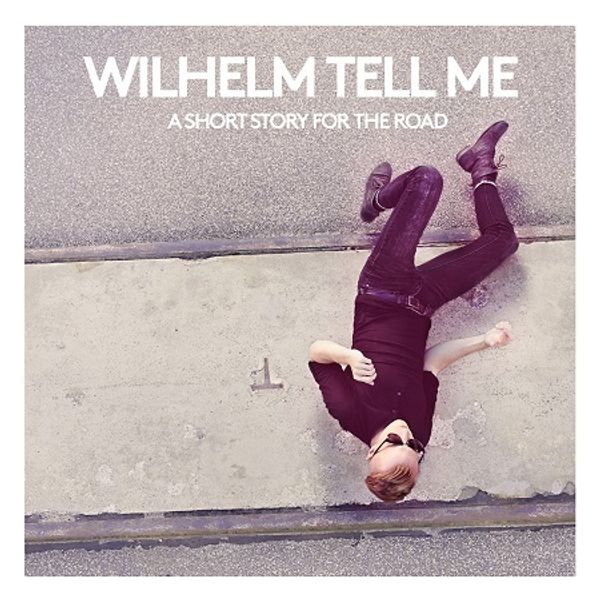 All in all "A Short Story for the Road" won't go down in history as one of the deepest or most complex EP's of our time, but then again it doesn't have to. It showcases what
Wilhelm Tell Me
do best: catchy, light, feel-good pop songs.
Out of ten: 8/10
Benjamin Brown